Month:
December 2020
10 Reasons to Upgrade Your Apartment Video Intercom and Visitor Management System
For years, residential buildings have seen a shift in how they manage visitors. Long gone is the age of pen-and-paper sign-in sheets, lobby check-ins, and receptionists greeting every visitor. Even the use of key cards for apartment tenants is becoming obsolete.
Landlords and property managers are looking for better security and more convenience for themselves and their residents. One way to achieve this is to upgrade visitor management solutions with an all-in-one video intercom system.
https://www.swiftlane.com/blog/reasons-to-upgrade-apartment-intercom/
Access Control Trends in 2021: The Future of Access Control
The disruption from 2020 has changed the way we will approach physical security in 2021 and beyond. From industry expertise, research and projections, we've put together the 5 major access control trends for the coming year:
Building a resilient facility and security strategy that withstands adversity has never been more important. Altogether, the 5 major access control trends will translate into the following applications:
The Rise of Touchless Access Control
New Technologies in Access Control
Access Control Convergence and Integration
https://www.swiftlane.com/blog/the-future-of-access-control/
As We Wrap up 2020 Let's take a Look at some of it's Highlights.
12 Best Pieces of Security Content in 2020
Having previously selected the top 12 stories and developments in security in 2020, then a baker's dozen of the best security content series, I've now moved on to the top individual pieces of security content. The usual disclaimers apply. There are likely mountains of content I never saw, this is purely my opinion, and I may well have forgotten items from earlier in the year. Let's go, anyway.
https://www.gipsinsights.com/news/best-pieces-of-security-content-in-2020
Top 12 News Articles from 2020
https://www.gipsinsights.com/news/top-12-security-storiesissues-of-2020
Top 12 Security Series of 2020
I had so much fun listing the top 12 stories of 2020, I decided to do TWO top 12s for content. This first one will cover series: magazine departments, podcast series, continuing blogs, etc. Stay tuned for the 12 specific pieces of content that spoke to me most.
Read Mike Gips top 12 security stories from 2020
https://www.gipsinsights.com/news/top-12-security-series-of-2020
Your Face May Be Your Next Key
Helen of Troy was said to have a "face that launched a thousand ships." She was an exquisite beauty whose abduction, in the legend at least, started the Trojan War. Today, all of our faces, plain or unassuming as they may be, have the ability to launch a thousand applications, including unlocking phones, aiding forensics investigations, and opening doors. There is a rapidly growing use of face recognition for access control that is quickly replacing other technologies. This technology has its pros and cons, all of which need to be carefully considered as we continue to deploy and develop facial recognition in our .
To read the remaining article
Your Face May Be Your Next Key
It's with great sadness that we acknowledge the passing of Bob Harris, the President of Attrition Busters – from Covid-19.
The engaging real life experiences Bob brought to his clients was to motivate, invigorate and stir the pot of empowerment and enthusiasm with their employees, managers and business owners alike! The compelling takeaways from Bob's seminar & workshop sessions helped hundreds of large and small companies, as good as they already were, became even better equipped to compete, differentiate, increase sales, ad value & proactively save more customer cancellations.

As founder and President of Attrition Busters, Bob Harris spoke and delivered countless keynote addresses and energetic seminar and workshop sessions at various security industry conferences such as International Security Conference, Electronic Security Expo, Electronic Security Association, Central Station Alarm Association, Security Summit Canada, ASIS International, California Alarm Association, Alabama Alarm Association, Pennsylvania Burglar and Fire Alarm Association, Illinois Electronic Security Association, Georgia Electronic Life Safety and Security Association, Arizona Alarm Association and many others. Bob's training seminars and workshops were extremely well attended highlights of the Society of Human Resource Management annual conference, BICSI annual conference, ANGA Cable Conference, Telecom Intl. and at a wide variety of private corporate functions and events.

Attrition Busters seminars and workshops focused on industry specific topics like sales, customer retention, defusing angry clients, employee ownership of problems & how to turn your satisfied customers into delighted "long term" relationships! Attrition Busters programs had a near immediate return on his customers investment because they dealt with specific solutions, NOT generics! All programs were designed specifically for each individual situation!

Specialties: Accomplished internationally recognized customer retention trainer, motivational speaker and consultant. Published author and keynote presenter for numerous recurring revenue model service based industries in both the public as well as private sectors.
Bob will be mourned throughout the security industry. His contributions to the industry will be missed.
Background Screening Pitfalls, Security Startups.
In this month's bonus podcast, host Chuck Harold chats with Michael Gips, CPP, about obstacles in remote background checks; delves into the realities involved in starting a security start-up with Suzanna Alsayed; and talks with Jason Hamm on his professional journey through the security industry, including earning his CPP.
The Realities of Launching a Security Startup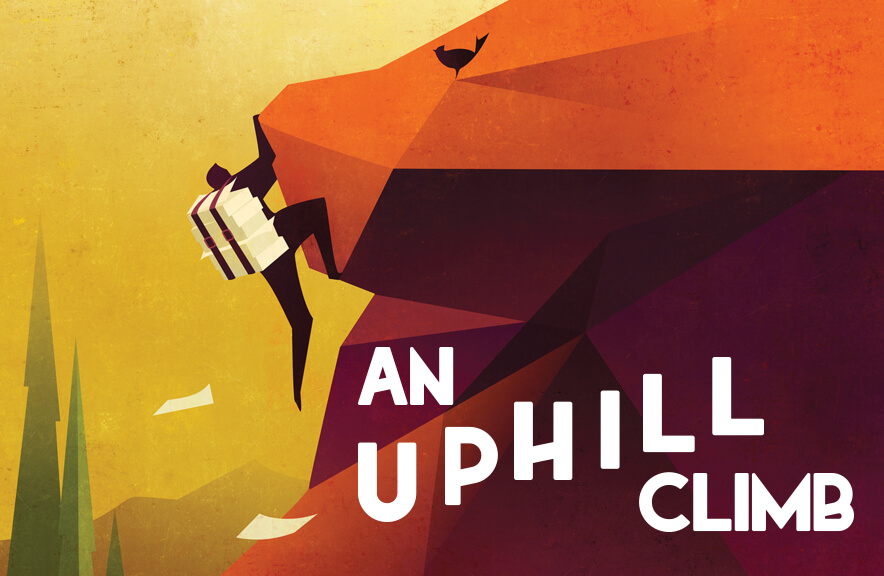 Article By Suzanna Alsayed 1 December 2020 from Security Management Magazine.
Print issue: December 2020
Many security professionals want to open their own business, become an independent consultant, take charge of their own life, pursue their aspirations, retire with a side hustle, or escape their 9-to-5 routine. Movies, articles, and social media portray overnight success stories where passionate entrepreneurs find instant fame, wealth, happiness, and success. It is natural to buy into this narrative, but many fail to understand that the road to success is long, lonely, and full of hardships—until they try it themselves.
Obviously, there are many unspoken misconceptions when it comes to starting a business. No matter how entrepreneurship is depicted, you will be in for many surprises when you embark on your own startup journey.
Within the security industry, we rarely hear about the harsh realities that consultants and entrepreneurs face when they establish their businesses. We do not see the steps that were taken to launch the startup, the unsuccessful ventures and partnerships, and the failed attempts.
It's time for a reality check—many professionals want to launch a business within the security industry, but they are hesitant due to lack of information, education, or resources. By recognizing the harsh realities that await entrepreneurs, you will not only be prepared to tackle the obstacles, but also to move forward and be resilient while pursuing your passion.
"When you think about a security start-up, clearly the founders must be passionate about their idea and execution as that needs to be the provider of motivation, especially when things do not go as planned," says Godfried Hendriks, CPP, 2020 president of ASIS International.
To read on
https://www.asisonline.org/security-management-magazine/articles/2020/12/the-realities-of-launching-a-security-startup/